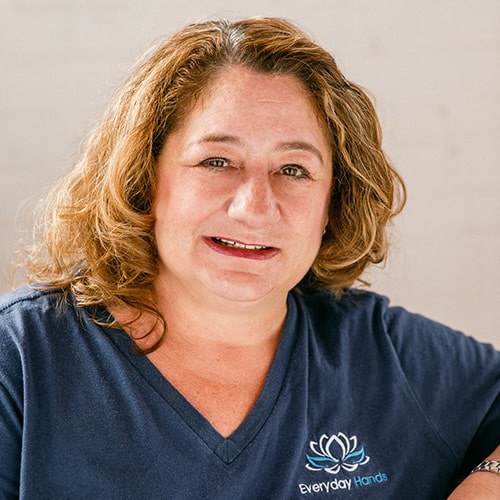 Lauren Goetz
Owner
"I always try to leave the woodpile higher than I found it."
I am a life-long resident of Rochester (living most of my adult life in Irondequoit) and a graduate of St. Bonaventure University.
Everyday Hands had an especially organic and home-grown beginning. After surviving breast cancer and spending 25 years in Corporate America both as an accountant and a professional recruiter, I decided that it was time for a change.
In 2016, I began helping my neighbors, friends, and loved ones with ordinary everyday tasks—sitting with an elderly neighbor for companionship, picking up prescriptions, getting kids on their morning bus, and even delivering forgotten lunch boxes to school.
My helpfulness spread by word-of- mouth and within a short time other people began to call on me for similar assistance. I quickly realized that not only did I have a passion for helping people, but also there is a significant need in our community for help with "the small stuff."
I truly love what I do and the satisfaction that I get from helping people is incredibly fulfilling! Anyone who knows me will tell you that I am a "people person" who is honest, friendly, hard-working, creative, and dedicated.
When I am not working, I enjoy a variety of activities including gardening, cooking, reading, knitting, and pretty much anything outdoors. I am also on the board of my neighborhood association and I am very active in the Rochester Women's Network. My husband Scott and I love to spend time with our friends and family. During the warm months, we can often be found enjoying our cottage in Kendall, on our boat or just relaxing by a fire in the backyard.
Feel free to give me a call to discuss how we can help you or your loved ones with "the small stuff" of daily life.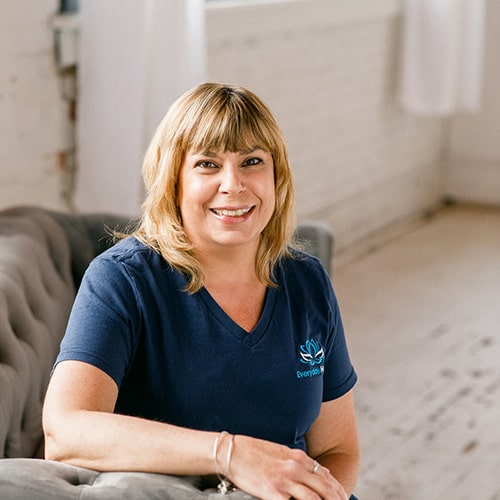 Liz Nelson
If anything is worth doing, do it with all your heart." Buddha
Liz brings to Everyday Hands a wide skill set from a diverse career working with people, in banking, trucking, schools, and medical administration, where her love for seniors blossomed. Each job built on her considerable compassion, patience, and sense of humor, and the longevity of her family members gives her life-long personal experience with seniors.
When she isn't crafting, cooking, baking, gardening, or enjoying the beach, Liz loves spending time with her big family, friends, and spoiled pet birds.
"I give from my heart to meet every client's need for independence in a safe, caring environment. I love hearing their stories, even those I've heard before, as they bring us both so much happiness. I feel privileged and honored to help our seniors at this stage of their life."
Affiliations
Everyday Hands is proud to be affiliated or certified with the following organizations. For more information about each organization, be sure to visit their website by clicking on their individual logos.
Insurance
Everyday Hands is fully insured and bonded by New York State, and every member of the Everyday Hands team has undergone a thorough background check. The care and safety of you, your family, your guests and your property is always of the utmost importance to us.